Benefits Of Car Service Online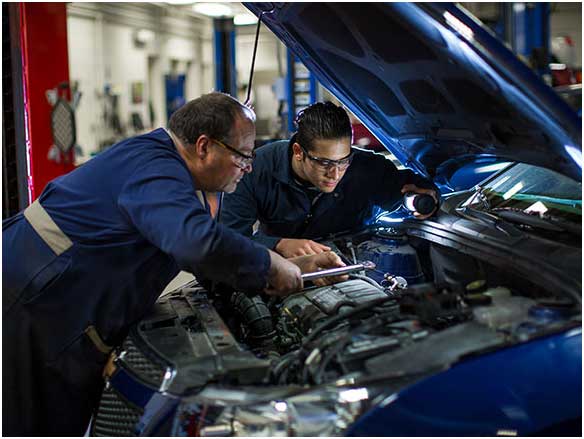 "Every action has an equal and opposite reaction".This means if you care for it, it will care for you, or if you love it, it will love you back. So, always maintain your car and get its servicing done at regular intervals of time. Technologies like customer auto service websites are proving to be advantageous for both car owners and car service companies. This is why we have listed a few benefits for car service online-
Get regular update- A car service app is designed to notify you of the status of your car when it is at the service station. You will receive updates right from drop-off to check-out. You can track the status of your car when it as the service centre so that you know when your car is ready to be picked up. This reduces the hassle of always calling and checking on the service status.
Extended lifespan of the car- The major advantage of regular car servicing and care is that it expands the lifespan of your car too. No wonder why all the assurance guidelines ask you to get your vehicle regularly serviced and maintained.
Transparent Pricing- Examining on-demand apps to the local shops or mechanics, the service charge in on-demand business is affordable and also transparent. The client can also know the real worth of parts change and service fees.
Live to track of mechanics-Including live monitoring functionality in your car clutch repair is an absolute requirement. It notifies the customer of the estimated time for a mechanic to reach your home. Keeping consumers aware of what is happening right now adds to the retention of customers. Customers love the convenience and are always inclined to use the services when the need arises.
Deal discounts and offers- Best deal car service websites providers generally provide discounts and special festive offers. You can always avail of these discounts if you have the app installed on your smartphone. Some service providers also provide free service based on referrals and coupons.
Builds long term loyalty- Car dealerships and independent workshops must work on building strong customer relationships that are long-lasting as car maintenance is ongoing and there will be many opportunities to service and repair that customer car for many years. With a smart app, customers can book their appointment, view service reports, make payments, and provide feedback giving them transparency with builds loyalty.
Smooth payment methods- The secret here is client comfort! website developers need to take care to include various payment methods such as credit cards, debit cards, net banking wallets, and cash on delivery options, allowing the user to pick their preferred payment method.
Interactive user interface-The use of interactive design like any other software improves user experience as well as functionality. The app must be easy to use, as well as the features ought to be readily accessible without any delay.
Conclusion- Auto repair Davis CAcar service website is one of the best website for car repair services. From this website we can receive quotes, compare and book services from trusted service providers repair whenever, wherever.