Considerable Problems for BMW Repair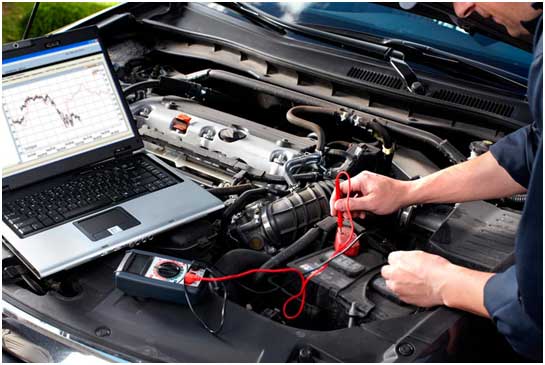 Nowadays cars are becoming common and they are the most valuable and precious items that people hold or want to have. Cars are the necessity of today's time more than a luxury. While investing in a car people want to have a good condition car. Nevertheless, this investment does not stop here.
One must have to maintain the condition of their vehicle even after buying it. A car buyer requires to make assured that their car is constantly in a working position.
Time to time repairing a car is necessary and this maintenance will assure that your car remains in working condition always. If you are the owner of the BMW car then you have to BMW Repair from time to time to keep your precious car in a good condition. Servicing your car with an expert car service routinely will make sure that your car goes through different tests to ensure its durability and stability.
Different types of trouble you face with a car
Signs that your car needs to visit repair shop when you feel difficult to handle the car, a bumpy ride, little shaking of car, and poor enforcement are the signs. They nearly always designate a difficulty. Some of the common problems are:
Misaligned frontal wheels or old steering parts, like the ball joint, or idler can generate wandering or problem steering in a straight road.
Old and used shock absorbers or improper tire inflation can contribute to poor controlling.
While there is no hard and fast rule about when to repair or replace the shock absorbers try this test: jump the vehicle upward and downward carefully at the individual wheel and then let go. Notice how many times the vehicle jumps. Weak shocks will provide the vehicle to jump not more than two times.
Brake problems have several signs. Schedule analysis and repair if the vehicle leans to one side when brakes are press. Also, when you apply the brake pedal it gets to the floor. Repairing of brakes is also necessary when you feel irritated or scraping while you apply brakes.
Engine
The following signs show the engine problem. Get an analysis and schedule the repair when your car starts to show the starting problem of the engine, the engine fails to provide acceleration. Fuel economy problem when the engine starts to use more oil. The reason behind this Car oil change is needed for a prolonged duration, then it will for the form problems in your car, and you will not be capable to use it efficiently.
Transmission
Faulty transmission doing may appear from a present component breakdown or a simple loose hose or filled filter. Make assured the professional checks the ingenious items first; transmission replacements normally are costly. Some of the most frequent indications of transmission difficulties Rough or hard shifts within gears.
Trouble Shooting
The car problem doesn't always involve significant repairs. It can also involve some troubleshooting in battery, starter, alternator, muffler where troubleshooting problems arose.