Different Types of Car Repair Services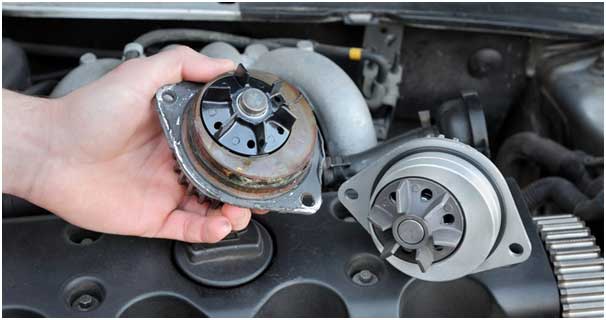 Nowadays, the car has become a necessity for all. We all depend on the car for our work whether it is small or big. Cars are the best mode of transport for personal as well as for professional work. It is easier to move from one place to another.Traveling by car is more convenient and comfortable. The Car needs proper care and timely servicing. It helps to carry a lot of baggage and also helps in the transportation of goods from one place to another. To make driving safe, many new technologies have been introduced to avoid any incident. The car needs repair and maintenance for its smooth functioning.
These are the basic car repair services that everyone should know:
Car brake repair: the brake is one of the most important elements of the car. Basically, it is the repair and replacement of brake parts that is brake pads to make your car be in perfect condition.
Exchanging a flat tire: As a car covers longer distances over a period. So it is mandatory to change the tires as they get flat after sometime.
Lubrication: regularly checking and lubricating the car is important for its smooth running. It is important to get these services for the repair and maintenance of the vehicle.
Compound: scratches are terrible. To repair the scratch various things are involved that the cleaning, polishing rubbing compound as well as waxing to remove it.
Replacing a car battery: your battery shows the signs that it might need replacement, it is easier to replace the battery of the car. It involves the detaching of cables, separates all screws, exchanges the old battery with the new one, and then connects the label clamps.
Changing wipers: wipers are the unrewarded parts of your car. It needs to be replaced timely because if they didn't work it will be difficult to drive during rain. You must ensure that the wipers are in perfect condition.
Renewing air filters: air filters are the most missed part of your car. It will keep your engine less polluted and dust-free. It is a very inexpensive part of the car and is easy to replace.
Modifying a headlight: it's important to change the broken headlight of the car as it looks unattractive. Therefore, you need to change them frequently as the light gets dim.
Removing spark plugs: spark plugs are the small devices present inside the cylinder that create sparks to catch the gasoline. It will give power to your vehicle.
Car water pump repair: it is an important part of your car's cooling system and continuously pumps into the engine. The electrical fuel pump transfers fuel from the fuel tank to the engine.
All these above are the car repair services. To maintain your car you need to perform all these car repair services at regular intervals. Car repairs are important for the smooth running of the car.