Get All Type of Repair at Davis Import Auto Repair Services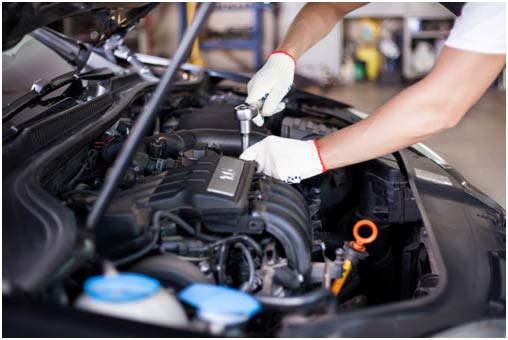 Lots of people are facing problems in the servicing of their cars due to non-specialized workers. If you want to get high-quality service then you should visit Davis Import auto repair services here you will get the best craftsmanship as they provide repair with full warranty. Their goal is to increase customer satisfaction by providing good services so that customers will love to visit again and recommend others to go there for any problem in the vehicle that needs servicing.
Features of Davis Import auto service
Here you will get many features that will help you in getting rid of many problems that you may face while visiting here in Davis Import auto repair services these are as follows-
Technicians are expert
Customer service is great
Get full service of your vehicle
Service with quality and affordability
Warranty of 12 months or 12000 mile
All types of repair
The above features make it stand out from the crowd and this is the reason why you should visit Davis import auto service. If you want to get any of the above things then you should visit here as soon as possible.
Davis Import auto repair service solve car heating problem
In most of the vehicle, you will face the problem of car heating which can cause serious damage to the vehicle so it is necessary to go for car heating system repair so that you will not face any problem in future. In Davis import service you will get good and high-quality service so that this will help you in getting an instant solution. If you don't know the exact reason why your car is not working properly? Then you should visit nearby service center so that you can avoid lots of problems.
Most of the people don't know about the proper usage of a vehicle that causes serious damage so that vehicle consume lots of fuel which can affect your pocket so it's better to take precaution at right time for that you must know the below reasons-
If you see any different voice in the engine
AC is not working properly
Too much heating
Consuming lots of fuel
The above problems are the indications that your vehicle needs repairing and for that, you have to visit the best place where you will get high-quality service at affordable rates. If you went to the place where workers are not that professional then it is possible that you will not get good service and this may not worth paying so it is totally wastage of money.
Hence if you see any problem in your vehicle then it is necessary to go for repair as soon as possible so that you can avoid lots of problems and this can save your money as you are not required to pay lots of money and if you visit bets service center then you will get warranty which can save your hard earn money.