Get BMW REPAIR to Get Higher Resale Value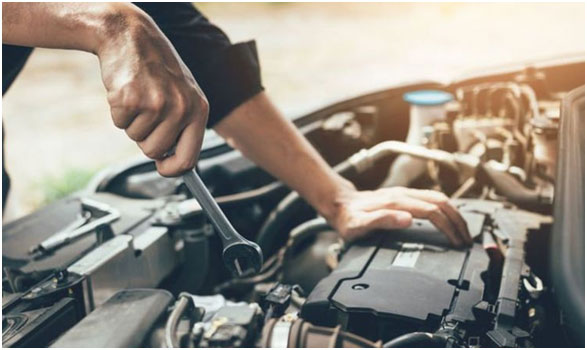 Cars are the most important and expensive things that people own. They have become a necessity in today's time and are more of a need than a luxury. When investing in a car, people make sure to make the most of the money they are investing in the purchase of the car. However, this investment does not end there. One has to maintain the condition of their car even after purchasing it. It is important for a car owner to make sure that their car is always in a running condition. Timely and regular car repairs and maintenance will ensure that the car stays in good shape. So if in case one owns a BMW, they should make certain that BMW REPAIR from time to time will keep their expensive vehicle operating efficiently. Getting the car serviced routinely at a professional car servicing with the assistance of a mechanic will put the vehicle through necessary checks and tests to ensure its stability and durability.
What are the benefits of regular car maintenance and repairs?
Here are some of the benefits of getting your car repaired routinely-
Better performance
Routine repairs and checks make sure that all the parts of the car are oiled and fluids are inspected regularly. It also lets the person know if their car requires any replacements to make the car run better. If these things go overlooked or not serviced then it could lead to the car not functioning properly, car performance will suffer. But with regular repairs, the car performance will be better and stronger.
Reliability
If the car is serviced regularly, then there will be lesser complaints and defects in the car. This will lead to fewer difficulties or disruption such as damaged tires, engines, and flat batteries. One will feel more assured and confident while driving their vehicle and this increases car reliability.
Safer driving
It is true that vehicles that are not maintained and have damaged components are prone to accidents and failures. Regular car repairs inspect the defects and errors in a car and this reduces the possibility of fallout and accident. A tested and reviewed vehicle will be safer to operate even under bad weather conditions and road conditions.
Reduces pollution
Proper car repairs make sure that the car does not emit harmful chemicals and smoke and emissions. Environmental sciences are all about creating awareness in people to regulate environmental hazards and protect the environment. Car repairs help in reducing air pollution and also limit the emission of harmful substances.
Higher resale value
When the car is always repaired at regular intervals then it remains in a far good condition than the vehicle which is not. A little investment in the car increases the chances of it holding a higher resale value if in case you wish to re-sell it. So, get that MINI COOPER REPAIR if you want to set a higher price in the market.
If a car is optimized and well-maintained then there is a higher probability of attracting more buyers at the time of re-sale.