Signs That Your Car Might Need A Brake Inspection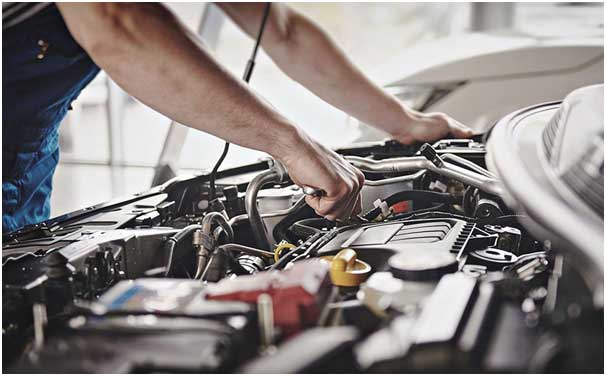 Is there a need to get your brakes inspected? In fact, this is an important question and you should not ignore. Now there are a few other questions to ask does your car pull to one side when you are on a straight road. If the answer to all the questions is yes then you might have to get your brake inspected. Just like car light replacement, there is a possibility your brake has to be serviced or prone to a major repair. When it comes to car safety a brake is one of the most important things. Coupled with the fact summer is around the corner and you are ready for the hot summer trips.
There are various reasons why a brake is known to wear down. No matter whatever is the quality or ingredient of your brake there is bound to be a time when it would wear down. The condition of the roads and even your individual driving habits could have an impact on the rotators and brake pads. The need of the hour is to maintain your brake pads in a proper way. Putting off the task of inspection might lead to a costly repair down the road that might cost a lot.
The frequency of a brake inspection
At face value, you have to check the brakes or components on an annual basis. Make it a point that routine brake inspection is a must. You have to observe the thickness of every rotator, the lining of the brake and the hose line and even check out the fluid levels of the brake.
When there is noise while braking there is a sure possibility of a brake inspection. Sometimes while applying a brake you might hear a squeezing sound. This is a common pointer that you have to get the brakes inspected urgently. Numerous brake pad designs are available which creates sound when the brake is worn out. But if you ignore these sounds when you press the brake then more trouble is in store. It is going to dig into the discs. On the other hand, if you keep up with proper brake Maintainenace, you could even end up preventing a costly repair down the lane.
Is there a concern about the warning light from the brake
For sure this has to be the case. A lot of people end up ignoring these signs and a car transmission service repair is the last thing at the back of their mind. More so when you are seeing a car warning light that creeps on, but you might not be able to see or hear anything. Most of the vehicles in the market have computer-controlled systems. They end up keeping a track of your computer system that is never visible or audible. Just a warning light would emerge and it might stay on. This point to the fact that there could be an impending problem that needs urgent attention.