This is How You Service Your Car Yourself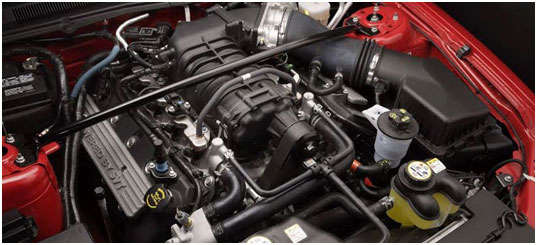 Buying a car is not easy, as it takes a lot of hard work and savings of many years. And that is the reason you take care of your car so that it lives a long life. To take care of your car the first thing that is necessary is it's servicing at regular intervals like washing the car, checking the tire's pressure or car oil change. The second thing is getting the parts of the car repaired and replaced whenever needed so that your car functions smoothly.
When it comes to the servicing of your car, sometimes you don't feel like taking it to a mechanic and spend money. You can do it on your own as well when needed for which you are going to need a kit that includes everything needed for servicing. Though the kit might cost you a bit, it is going to help you forever so don't hesitate to buy it.
Now here is how you can service your car at home on your own:
Let us start by changing the air filter of your car. In every 12 months, you need to change the air filter or after every 12,000 miles. It is going to take just 10 minutes of your time and the task will be done. Some of the filters come with clips while for some you might need a screwdriver as they are secured with screws. But make sure you are placing the filter in the right way and in the right direction.
Now is the time to change the oil of your car, which is needed to be done every 3,000 miles. For this, you need to warm up the car so that the oil flows freely and drains out easily. Once the oil is drained out, take out the old oil filter and install the new one by lightly wetting the rubber seal with the new oil for a stronger seal. Now then pour the new oil into your car and then start the car so that the oil reaches everywhere necessary. It can take 30-45 minutes.
It is good to change the windshield wipers of your car every 6 or 12 months depending on the quality of your wipers. In just 15 minutes you can replace the pair of old windshield wipers with the new ones but just see it properly while you are removing the old one so that you know how to install the new one.
Within 20 to 30 minutes you can change the spark plugs on your own. It is good to change it every 30,000 miles. Replace the plugs one by one by removing the wire one at a time because the spark plugs are installed in a certain order. So, do this one carefully and make sure you are not over-tightening the plugs.