Tips to maintain your car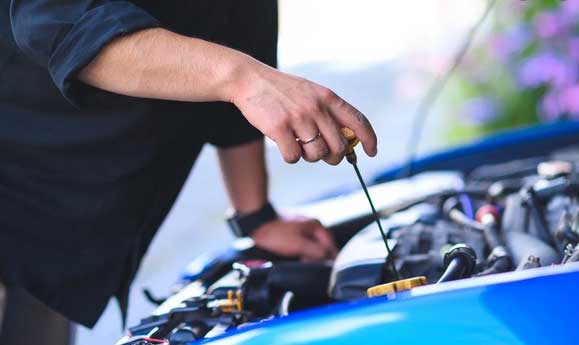 We all love our automobiles and it is important to take care of it. We regularly take our cars on the roads which lead to wear and tear of the cars. Also, it will be very heavy on the pockets to get it repaired at the car service centers. So it becomes important for the car owner to maintain it themselves to save it from the damage and other severe conditions. Car maintenance does not only save costs but also ensure your safety when you are on the road. In some situations, you need to contact a car repair center when things are not in your hand like car ignitions repair, brake fails etc. You can even contact them online for the same.
Regular maintenance will increase the value of the car. It is obvious that keeping your car in a steady condition will attract more buyers if you plan to sell it in the future. So to keep it in a stable condition, it is important to know about the car parts and its repair. Also, regular maintenance will reduce the need for going to the car service centers and will save you from repair costs. In case if the repair is in not your hands, it is advised not to delay in getting your car fixed as it can worsen the situation. Some professional repair service centers can visit your place as well for your convenience. Their guidance and tips can help you to maintain your car in future. Knowing some tips will be helpful to you to keep it in the intact situation.
Following tips will help you to maintain your car to increase the life of your vehicle:
Inspect and maintain tires- Maintaining the tires pressure will increase the life of the tires and reduce the wear and tear. It will also help in increasing gas mileage. It is very important to know the standard and required tire pressure and according to that you can inflate and deflate the tires.
Change the oil- Regularly checking and changing the oil will keep the engine is a good position. You can even refer to the car's manual or ask the professional to know how often you need to change the oil. Also, there are many brands of engine oil, so you need to find one based on the recommendations.
Leakages- When you drive, stop and look at the driving spot for any leakage on the ground. If you see any leakage, it is advised to visit the nearest car servicing shop or contact the online car services to visit your place.
Engine light- If your engine light does not work, it is a silent warning that something is not right in your car. If your engine lights are blinking, get it repaired from the professional.
Brakes- While driving, it is important to pay attention to the brake noise. Also, look at the working of the brake pedal like whether it's loose or tight. If you feel any issue, get it repaired as soon as possible.
Above, are some of the tips mentioned which will help to maintain your car. When you feel that your car bonnet is getting hot, it is advised to visit the service center and get your
car heating system repair.