Luxury Automobiles Also Require Repairing Services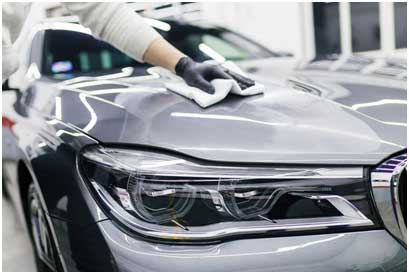 In this world, everyone has a dream to buy a luxury car. The meaning of luxury is very varying as it would mean different things for each individual. Luxury vehicles provide us with all kinds of comfort, performance, and design. It is loaded with the best safety features. To make it more luxurious many new technological innovations or features have been introduced. It also reflects the brand image. Owning this car will give you prestige as well as a status symbol in the society. Luxury cars generally have state-of-the-art technology and interiors like anti-lock brakes, electronic stability control, leather upholstery, etc. To maintain a luxury car in a good condition you need to seek the services from luxury car import auto repair.
These are some reasons to take import cars to a Luxury auto repair shop:
Highly skilled technicians: luxury car maintenance technicians are highly skilled and trained. They are certified in imported cars which help them to raise a new model. They have complete knowledge of repairs. Technicians are very much experienced in automobiles.
More Economical: it may seem easier to head straight to the manufacturer for normal repairs and maintenance.
Approach to the right parts: when you go to the certified luxury auto repair shop they will use only those parts in which you are in need. They allowed their technicians to deal directly with their retailers. By getting the correct parts will save your time as well as money.
Car brakes: for the smooth running of your car it is important to repair your car brakes regularly. This ensures that your brakes are fresh. This is because any problem that occurs with the braking system will lead to spell disaster for you and your car.
Exploit engine: sometimes your car's engine might have overheated and might need urgent repair from the auto repair before the situation gets worse even further.
Unnatural smells: you should be alert to any unknown smell coming from your car. Then it might be the indication that it needs to be repaired.
The Difficulty of Tire: the problem of tires arises because it gets flat after sometime which can cause damage to the rims to swallow tires that tend to blow up when they are overheated. It must be repaired before breakdown.
Battery trouble: it is the main part of your car's electrical system. Any change in the battery's condition will have a direct impact on your car's engine performance. The situation gets worse it needs to repair on time.
Safety features: luxury cars are known to be safer than the other cars because they are loaded with the best features that ensure your safety to the large extent.
Quality: luxury cars have a better average or even above-average. It provides a better quality not only with their elegant look but also with many advanced features and the new models.
Advanced technology: luxury cars have always featured with the latest technological advancements. New features provide us a great driving experience.
So you need to take timely auto repair services for your car. Various services are provided at auto repair shops it includes oil changes, brakes check, and engine repair, and many other services as well. Some popular luxury car repairs are Lamborghini repair, Rolls Royce repair, Aston martin repair, Mini Cooper repair, etc.